Trop-NET structure
The Trop-NET system consists of different modules and tools supporting individual utilization and settings for different scenarios but still keeping common interfaces. Below list and figure show organization (and participations) in different modules currently supported or anticipated in future (marked by dot frames).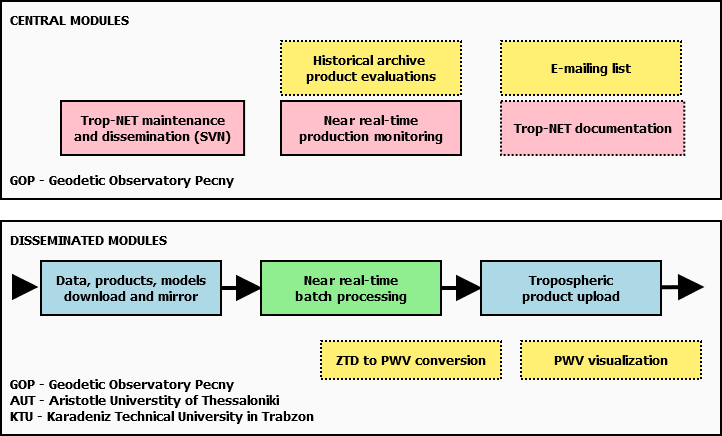 Structure of the Trop-NET modules (central and decentralized)
data and product downloads, mandatory precise models mirror (disseminated)
GNSS data processing using BSW and BPE (disseminated)
troposphere product upload (disseminated)



near real-time product monitoring and inter-comparing via web (see monitoring page)
software system repository maintenance and dissemination
documentation (click for download)



evaluation of long-term product quality
mail conference
ZWD2IWV conversion
IWV animation
local product monitoring.