Network of Permanent GNSS Stations – VESOG
The VESOG is the research and experimental network for observations with GNSS (Global Navigaiton Satellite Systems). This network is research infrastructure of the CzechGeo/EPOS project. It consists 11 permanent GNSS stations in Czech Republic, which are located at academic, research or government institutions.
Every station of the VESOG is operated by their owner. Four stations are operated directly by Geodetic Observatory Pecny, Research Institute of Geodesy, Topography and Cartography. The operation center of the PPGNet network, which maintains operation of the stations and provides data distribution, is located also at the Geodetic Observatory Pecny.
The data are available at the GNSS data portal of CzechGeo/EPOS project. Contact responsible person (bellow of page) for data in another sampling rate or in primary binary format (from some stations only).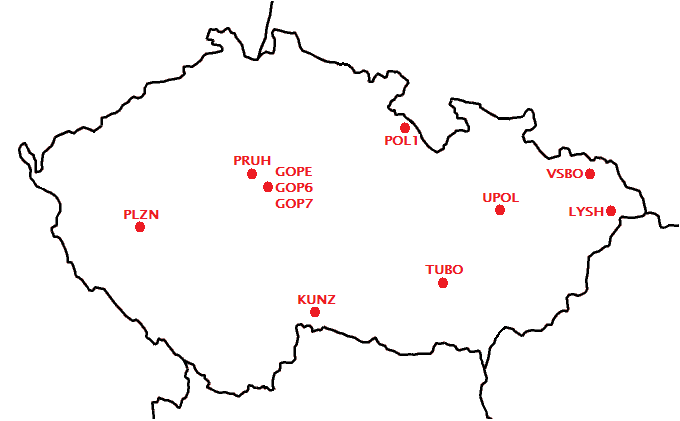 Stations of VESOG network in Czech Republic:
Station

Location

Owner

GOPE

Geodetic Observatory Pecný, Ondřejov

Reseach Institute of Geodesy, Topography and Cartography

GOP6

GOP7

KUNZ

Kunžak, astronomic observatory

LYSH

Lysá hora, meteorological station

Technical University Ostrava

PLZN

Plzeň, university building

West Bohemia University of Plzen

POL1

Polom, seismic observatory

Military Geography and Hydrometeorology Office

PRUH

Průhonice, ionospheric observatory

Institute of Atmospheric Physics

TUBO

Brno, university building

Brno University of Technology

UPOL

Olomouc, university college

Palacký University Olomouc

VSBO

Ostrava, university building

Technical University Ostrava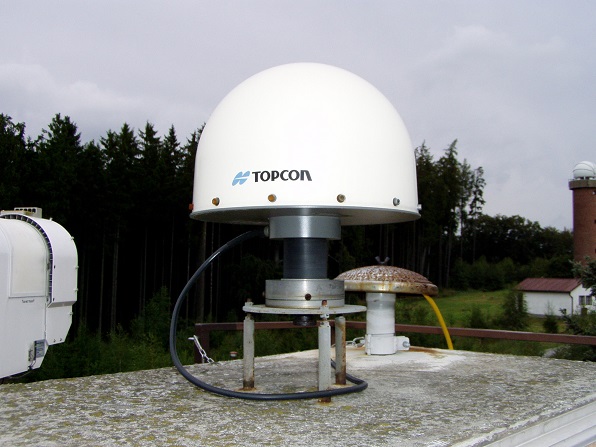 Mail to responsible person: jakub.kostelecky@pecny.cz